Stage 1 Re-Opening
Please read the following important information regarding our stage 1 re-opening
We're thrilled to inform you that the VIC Government restrictions have lifted which is GREAT NEWS!  
We will be re-opening on Tuesday 2nd June - POOL ONLY.
Due to the current restrictions, we will be opening with a change of operating hours & bookings are essential to avoid disappointment. These restrictions cater for only our pools opening in Stage 1.
This means, as a community, we can start moving together again and be able to:
✔️ Connect with others
✔️ Get MORE social interaction  
✔️ Re-ignite your fitness and wellbeing journey 
✔️ Support your local Centre 
Operating Hours
As of Tuesday 2nd June we will be opening with the below hours for pool access only
Monday - Thursday
5:30am - 9pm
Friday
​5:30am - 8pm
Saturday & Sunday
8am - 6pm
*remember to book in your visit to our Centre to avoid disappointment
Swimming
Swimming will be available as follows:
Lane / Lap swimming will be available as 50-minute sessions
All visitors are limited to three visits per week, and each visit limited to 50-minute
3 swimmer per lane – NO EXCEPTIONS
All sessions must be booked in advance
Only swimmers are permitted entry. No spectators or visitors allowed.
Note: Sessions will run for 50-minutes only. Please arrive prior to your booked time. You will need to be marked off by a customer service officer. Please finish your swim and exit the centre within the allocated time.
Booking
All patrons planning to attend the centre must book in advance. To make a booking please book here.  We strongly recommend all patrons pre-book sessions, which are available up to 7 days in advance, to avoid disappointment.   
Booking timeslots are available on the hour with a one hour time limit per person.
Casual payment must be made at the time of arrival of your session and are non-refundable.
In the interest of public safety, walk-ins will not be available.
Pricing & Passes
Members can re-activate their membership to avoid paying casual fees on arrival. We recommend this option for members planning to visit more than twice per week. Once you have made your first booking please complete your request HERE.  
Multi visit passes can be used and reactivated upon first entry
New multi-visit passes may be purchased upon arrival
Casual swims can be purchased upon arrival
* Please note, due to government restrictions pre-booking is strongly recommended to avoid disappointment  
Facilities
Our Showers and Change rooms are now open, following social distancing rules. We ask you to please minimise your time is Centre where you can.

Our Kiosk will be open for take-away food and coffee only.
​Learn to Swim
We are commencing swimming lessons Monday the 29th for our higher levels Shark, Marlin and Seal classes. We will be ringing you with your time and teacher once we open up your class.
If you would like to come back and you haven't heard from us please email us at kilsythlearntoswim@belgravialeisure.com.au
Changes to how we run your class
No equipment will be used for the first 5 minutes of each class to ensure adequate cleaning from the previous class.
Our Infants classes will not be recommending at this stage.
Jellyfish and Platypus classes will not be returning on Monday, will be working towards these over the next week.
Please come dressed ready to swim, our change rooms and showers are open, however, we ask you to please limit your time in Centre.
All students and members must sign in at reception upon entry.
Parents can attend to watch lessons but we ask you to limit the number to 1 caregiver at a time.
After lesson swimming will not be available in the pool due to capacity restrictions.
Memberships
Your membership will be restarted once we have confirmed your lesson with you.
Due to current restrictions on pool limits, recreational play is not available prior to or after your child's lesson.
How are we helping to keep us all safe:
You will notice some changes to our centre and our swimming lessons as we return during stage 2 of restriction easing.
You will see a Hygiene Officer on deck during lesson times
We have moved our chairs and benches following social distancing rules.
You will notice Sanitisation stations throughout the pool deck and the centre.
We are undertaking extra cleaning of facilities and equipment.
Teachers will be retrained to use minimal contact where possible.
All teachers have undertaken Infection control training.
We have amended certain classes to reduced capacity to comply with social distancing regulations.
You will notice a separate entry and exit points for lessons where applicable
You might notice some changes in Centre
To help reduce the spread of CoVid-19, you will find some big changes in our Centre when we reopen. These changes have been put in place to ensure the safety and wellbeing of our members and staff.

Our Centre teams have been busy cleaning and preparing for a re-start of programs and re-opening. This means we have taken strict actions to ensure a high standard of environmental cleaning and providing adequate quantities of hand sanitiser or handwashing facilities in prominent places.
What to expect in Centre
Currently only our Aquatic area is open.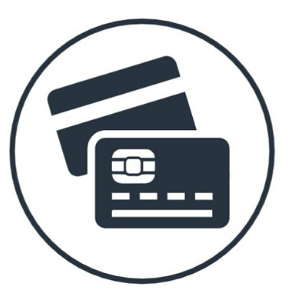 Cashless
We are operating as a cashless Centre with EFTPOS available for all transactions. We will be accepting card payments only to help prevent the spread of coronavirus.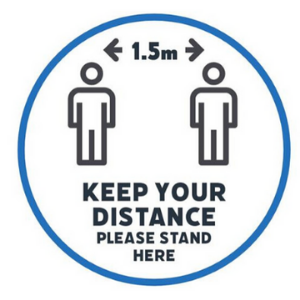 1.5m Social Distancing
The safety of our staff & patrons is our highest priority. Please follow the social distancing markers around the Centre, ensuring you adhere to the distancing guidelines of 1.5m between the next person.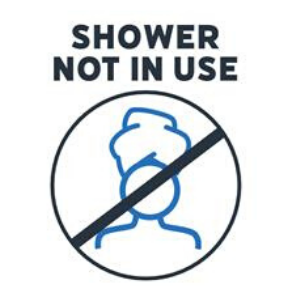 Facility Changes
Our amenities will not be available for showers & changing. We recommend you bring adequate dry clothes to help you be as comfortable as possible once you finish your swimming session & head home to shower & change.
Extra Support
If you have any questions or need support, our team is available to help you, please click here
We are experiencing unprecedented levels of enquiries. We are trying our best to keep up with the influx of calls and appreciate your patience at this time. We will endeavour to contact you as soon as practical.
We've missed you and are excited about the great work Australians have done, to help us open sooner and connect with you again.  
We would like to thank you for sticking with us through these uncertain times and hope that you have been able to continue meeting your health and fitness goals whether it's in your own backyard, walking the dog or with our very own Home Fitness Network. 
 We look forward to seeing you very soon! 
Help us keep you healthy
We are committed to the health and safety of you, our valued member. We've managed to flatten the curve in our Country, so let's continue to maintain social distancing and hygiene practices so that we can all stay healthy together.